Welcome To Artificial Rain LLC!
At Artificial Rain LLC, we have vast experience with all types of top-brand sprinkler systems, timers, and equipment. In like manner, we have been providing Irrigation Services for over 17 years to Indianapolis and surrounding areas. We also pride ourselves on offering superior customer service, which means your satisfaction is guaranteed with every sprinkler system installation.
Artificial Rain LLC provides professional irrigation system installations for homeowners throughout Indianapolis, Carmel, Fishers, Zionsville, Indiana, and the surrounding areas. Whether you require an irrigation system install, maintenance, or repair, we are the professionals to call. Moreover, Artificial Rain LLC has representatives standing by to answer your questions, alleviate your concerns, and schedule you for an affordable sprinkler system installation.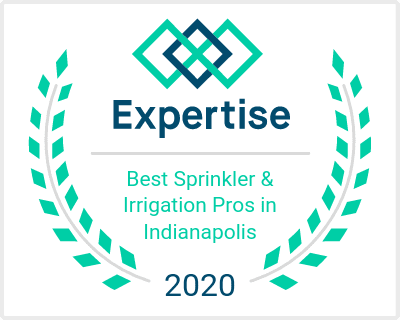 What is a Sprinkler System?
Equally like, many property owners, most will water the lawn with a simple garden hose. However, you also know how inefficient a system like that can be. For one, many homeowners who water their lawns with hoses end up overwatering, which can be expensive, not to mention detrimental for the health of your yard.
Sprinkler System has been used to irrigate crops, lawns, golf courses, and other areas. Likewise, a professional irrigation sprinkler system with Artificial Rain LLC waters your yard with the precise amount required. It helps you save on your monthly bills while maximizing lawn health and growth.
Our Services: Sprinkler System Installation, Back-flow Testing, Rework and Add On's, Winterizations, Spring Start-Ups, Landscape Lighting Services, Summer Check-Ups, & Sprinkler Repairs
Sprinklers Save You Time and Money!
As a matter of fact, having your underground irrigation system installed saves many expenses. You also won't find yourself outside all day watering your grass and plants with a garden hose. With a professional sprinkler system installation from Artificial Rain LLC, you can relax while your irrigation system does all the work. Also, if you are short on time and want more money in your pocket each month, a sprinkler system installed by the Indianapolis experts makes sense.
Quality Indianapolis Spring Start-Up Services
With spring great in progress, clients can be anxious to see their properties come back to luscious and green attributes, which implies they need their water system irrigation running again.
We offer a water system service or a spring start-up service in the spring can be a victorious win for both you and your yard. Not to mention, after a long, chilly winter, it tends to be harmful to your water irrigation system to turn it on. Equally important, our sprinkler start-up service starts up and administers your in-ground sprinklers for the season the correct way and ensures they will be in top shape through the warm climate months.
In addition to the fact that we turn on your irrigation system appropriately, we evaluate your irrigation system before the watering season is in total production. By distinguishing and fixing any issues toward the start of the period, you can maintain a strategic plan on matters relating to wasted water or dry, ignored territories of your property.
Regardless of whether you are in hotter or cooler atmospheres, leading a yearly water system support or obtaining a spring start-up service in the spring is a decent dependable guideline.
When To Consider Getting A Spring Start-Up Service In Indianapolis
The correct time to begin doing spring start-up service relies upon various factors. However, the most significant component is the temperatures around evening time. By the same token, and contingent upon your zone, having night temperatures remain over 32 degrees Fahrenheit for seven days could happen anyplace between Spring to May. The dirt defrosts starting at 12 inches down.
Correspondingly, our company will turn on a water system irrigation system that has a reverse preventer or back-flow preventer, as they are subject to harm from any sudden freezes that could happen.
If an irrigation system is fired up too soon in the spring, contractors are at risk of blasting channels and pipes and harming different components of the water irrigation system, bringing about a costly error on both ends. So it is crucial to understand the exact time to get a spring start-up service planned for your yard.
When it is at last warm enough to get a spring start-up service, it's best to go through an intensive start-up checklist of all the significant segments. It guarantees the whole water irrigation system is working appropriately and helps you discover any harm or wasteful aspects needing adjustment.
Our company plays out the accompanying factors as a significant aspect of our water irrigation service.
The spring start-up service administrations:
Proper arrangement of water flow and charging the system with water.
Test water pressure.
Work each zone from the controller and inspect for irregularities.
Check each in-ground sprinkler head for legitimate activity and inclusion.
Alter and clean sprinkler heads as they need.
Substitute or replace parts and test for most extreme execution and performance.
Change and set controller, and more!
Scheduling Your Spring Start-Up Service
In the first place, each part of the system is checked for the most extreme proficiency and precision. In the light of, our top-of-the-line specialists will test and improve your irrigation system without a moment to spare for the planting season. Your irrigation system will be advanced for your dirt types and arranging objectives for landscaping ambitions concerning dampness levels. In like manner, we ensure your fulfillment, which is why we have stayed one of the best sprinkler irrigation establishments, upkeep, and fix companies in the more prominent Indianapolis territory.
By the day's end, we need your yard to be rich and green and your yard the best in the neighborhood. So we offer residential and business spring start-up services for clients all through the zones of Carmel, Zionsville, Fishers, and Indianapolis, Indiana. You can contact us today for more information to schedule your spring start-up service here. We look forward to helping you reach your landscaping and irrigation goals!
The controller, which contains the timer to your system, must be shut down. Most controllers have a rain mode that shuts off the signal to the irrigation valves. We will ensure the valves do not turn on until the Spring when the weather turns warmer.
How Sprinkler Timers Work
Instead of having to get up early in the morning hours to ensure each blade of grass gets its nutrients for the day, your sprinkler system will kick on at precisely the right time. The timers affixed to an underground irrigation system sense when the soil is dry or wet and activate or deactivate accordingly. Artificial Rain LLC's system aims to identify when the ground is getting the proper amount of moisture for lawn health and growth.
Of course, many of Artificial Rain LLC's irrigation systems have activated or deactivated sensors using a home's Wi-Fi. Then call to speak to one of our irrigation system installation specialists to ask about a Wi-Fi-Activated sprinkler system for your home or landscape.
Having a Sprinkler System Installed on Your Property
Are you tired of spending your mornings watering your lawn and plants with your hose and thumb? Do you want cost savings with efficient lawn watering? Then you owe it to yourself to have a sprinkler system installed on your property. Moreover, each of Artificial Rain LLC's irrigation systems is installed with professional care. As a result, you can count on our reliable lawn watering for many years to come.
In fact, most irrigation systems continue to work efficiently for an average of five to seven years.
To extend the life of your sprinkler system, we recommend engaging in proper sprinkler maintenance. Artificial Rain LLC's experts provide all of your needs for this area.
Coupled with Artificial Rain LLC periodic checkups, we want to ensure that all of your watering zones are set to the proper times. Equally important, our team will ensure each sprinkler head is facing in the appropriate position; Artificial Rain LLC will also clean your filters and check for clogged areas. In addition, we will provide a complete system flush adjustment and calibration for your convenience.
Sprinkler System Repairs You Can Count On
Call our sprinkler repair professionals if your sprinkler system has broken down or continues to act faulty. We serve customers throughout Indianapolis, Carmel, Fishers, Zionsville, in Indiana. We can troubleshoot any irrigation system until we identify the particular problem to be fixed. In many cases, the equipment can break down due to improper maintenance or simply from regular wear and tear.
Physical trauma to the sprinkler heads from animals can also cause a sprinkler system to malfunction. Artificial Rain LLC underground irrigation specialists will replace your sprinkler heads, fix your timers, or otherwise repair your sprinkler issues. Therefore, your lawn will continue to catch the eye compared to others in your neighborhood.
GET A FREE QUOTE FROM Artificial Rain LLC!
Water Your Lawn Just Like Mother Nature Intended
When you want a lush and green lawn, as well as plants that grow to their full and beautiful potential, an underground irrigation system is one of the best decisions you, as a homeowner, could ever make.
Of course, much time is spent by the average homeowner watering a lawn by hand. Correspondingly, some problems can arise. Artificial Rain LLC's sprinkler systems irrigate your property perfectly, just like springtime rain.
Each blade of grass and plant will receive the exact amount of water it needs to grow big and strong.
It will improve your home's aesthetics while adding value to the property. It will save you time and more of your hard-earned money when you choose to have Artificial Rain LLC on your side.
Why Choose Artificial Rain LLC For All Of Your Irrigation Needs?
To begin with, customer Service is one of our greatest assets. Artificial Rain LLC always puts Customers First!
Next, we use only the highest quality of parts and equipment!
Then, we incorporate all the newest water saving technology to save you the most on your water bill!
But also, irrigation service technicians that are highly trained!
Likewise, you get the highest quality and workmanship in the Irrigation Industry only with Artificial Rain LLC!
What Artificial Rain LLC Offers:
Rework and Add-Ons to existing Systems
Custom Artificial Rain LLC Installation & Design
Area's We Serve!
Give Character And Elegance To Your Home With Low Voltage Led Landscape Lighting
There are many people who do not get the chance to enjoy their home, until after dark. Usually, it's already getting dark outside. Now, there is a way to seize the enchanting ambiance. When it is one of the blackest of nights, low voltage landscape lighting is captivating. Together with, outdoor landscape lighting homeowners get inviting atmosphere that summons you to go outside. It can create passion, calmness, and even add a new heightened sense of appeal to any site.
In the light of, Artificial Rain LLC's landscape path lighting can give people the ability to stroll through their yard and garden at night with ease and comfort or detour off possible intruders to help lower the chances of violation and trespassing. Not to mention, the LED outdoor landscape lighting is a direct way of accentuating key features in your yard. Great examples are trees and flower beds that glow with soft lighting. Also, by adding landscape lighting with Artificial Rain LLC, you can give your home the ultimate character and elegance it deserves.. Contact Artificial Rain LLC today to see how you can enrich your home with the best landscape lighting to accent the astonishing architecture of your home now.
Read More About Artificial Rain LLC Landscape Lighting Services
Call Artificial Rain LLC to Get a Quote